Just A few decades ago, expectant mothers had few choices in clothing. Tent dresses were the norm, which of course, did little to make the woman feel pretty or feminine. Thank goodness times have changed. Fashion for expecting mothers now uses all kinds of fabrics in modern styles and also comes from ethical fashion companies. In fact, any fashion worn when a woman is not pregnant is now translated into fashions for pregnant women. Here are some ideas and styles that will make pregnant women feel as beautiful as they are.
Trousers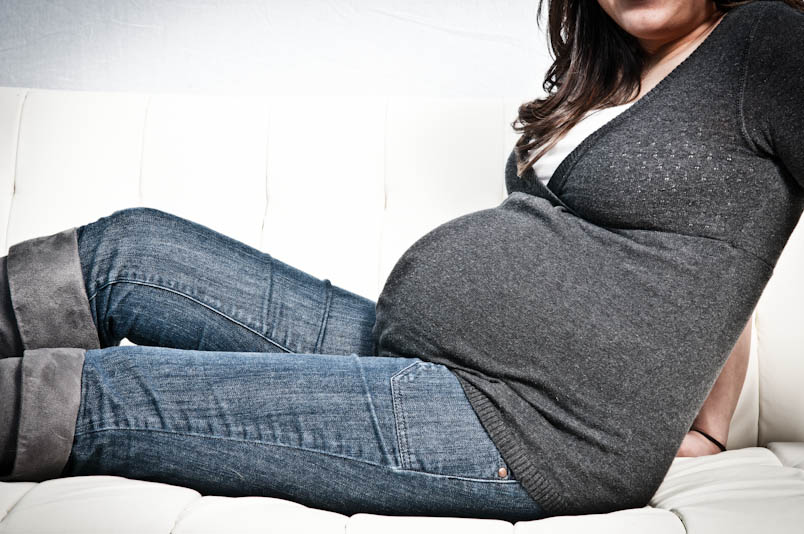 Straight legged pants have been the style for several years, now. But, when a woman is expecting, the theory of keeping the width of the trouser legs as wide as the waist is a horrifying thought. However, there is no need to wear boxy clothes. Companies such as Sahara clothing provide slim leg trousers that are designed to fit during various stages of pregnancy, yet still provide a stylish and professional profile. Linen and silk in the Sahara clothing line maintain a classy look throughout the months.
For casual wear, maternity cropped trousers can be comfortable and attractive. Don't be afraid to wear shorter pants – they're adorable and stylish. Show off those legs and stay cool in the summer.
Harem trousers are still popular. These slouchy, drape-y pants are cute and give a touch of whimsy to your wardrobe.
Tops
One of the hottest styles today is the asymmetric shirt. These tops often look like wrap-around. The asymmetrical lines can provide a beautiful silhouette with the pregnancy – a soft, feminine look. These tops come with different lengths of sleeves, from sleeveless to cap sleeves, and ¾ sleeves to ultra-long.
Silk is always a great way to go, whether a person is pregnant or not. Tie-dyed silk is a clever combination of fun and fancy, and can add whimsy to the wardrobe. When this material is used in a tunic top, you have an adorable, comfortable top.
Box tops are cut straight across the bottom. These, also, come with different lengths of sleeves, and the cut is spacious and comfortable. When the material is gauze, the feel is even better, making you feel even more feminine.
Swing tops are another great addition to the maternity wardrobe. These long, feminine shirts, when accented with pintuck details, combine beautifully with slim-leg trousers for a comfortable look that can go from the office to evening with the addition of a few accessories.
Button-up shirts are also great for expecting mothers. While some women try to avoid buttons during this time from the fear of gaps, a properly designed shirt will not have that problem. The vertical row of buttons is actually slimming, if you feel like you need it, because it directs the eye upwards.
Print Materials
Some people say that you should avoid large prints when you are expecting, Others say you need large prints to balance out your size. Neither of these are set in stone. The print that makes you feel look great is what you should wear.