Finding the appropriate dance-wear is not always as simple as it sounds. Sure, dancewear is available at any number of stores dedicated to shopping, both online and in brick and mortar shops, but what, exactly, is "appropriate"? Are you looking for dancewear that is appropriate for working out? Maybe you are looking for dancewear that is appropriate for the genre of dance in which you are participating. One thing you can be sure of is that whatever your dancewear needs, you can find the appropriate togs.
Appropriate Dancewear for Working Out
More and more people are learning to dance as a method of working out. They make no apologies for this, and often tackle strenuous dance genres in order to get the maximum workout. In these cases, typical workout clothes are in order. Most dance studios are accustomed to skimpy outfits, so the tight and clinging workout clothes you would wear in other forms of exercise are no shock.
Genres of Dance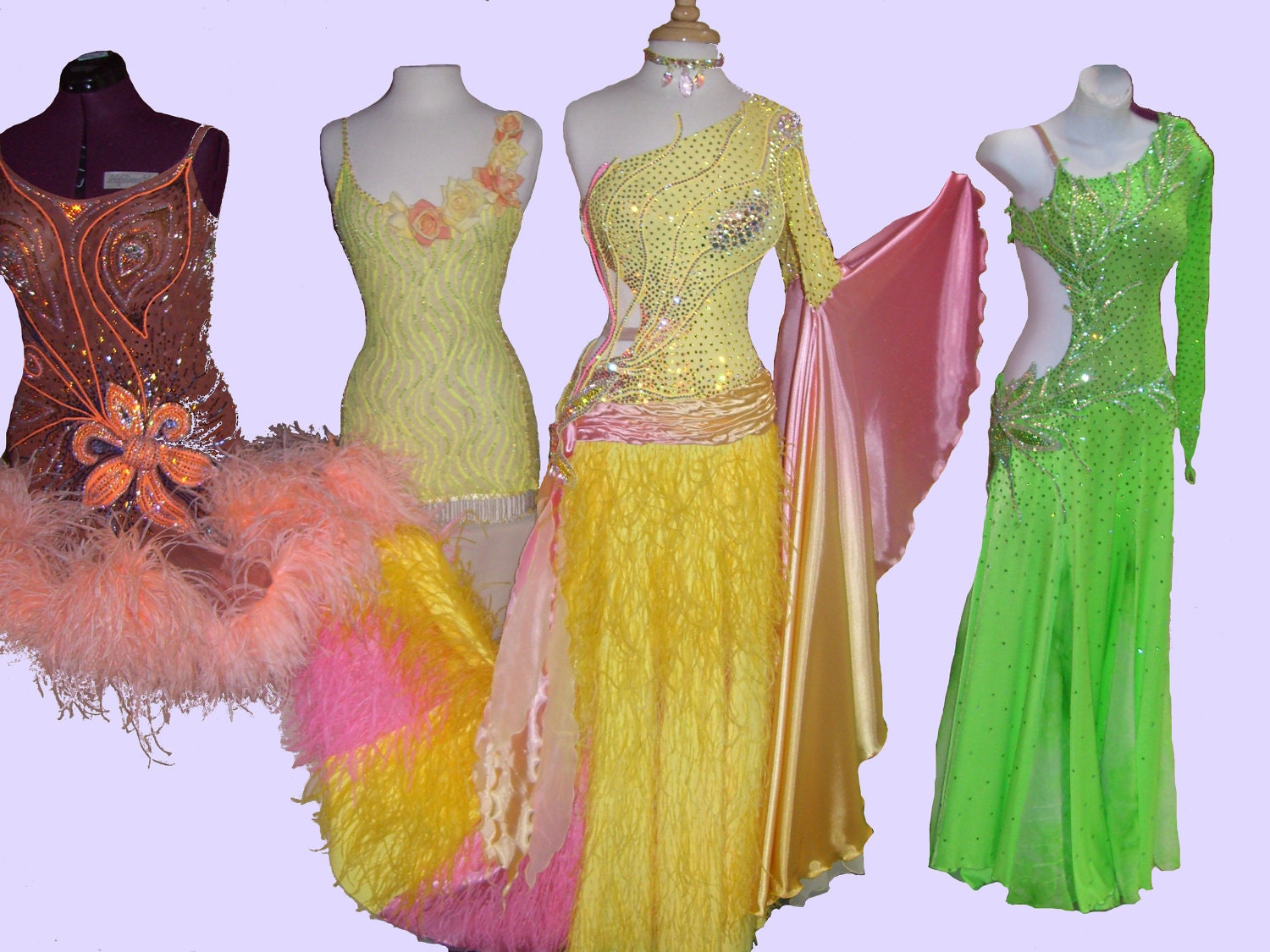 However, for those who are dancing for the joy of dancing, or who enjoy the combination of physical activity and artistry, appropriate dancewear takes on a different meaning. Luckily, each genre of dance has its own wardrobe, and having the right clothing may affect your dancing.
Take, for instance, hip-hop. The baggy pants worn by hip-hop artists determine the size of many of the steps taken, so the baggy harem pants, with a low-slung crotch, are almost a necessity. Learning the steps in anything else can be misleading, and you could end up hurting yourself! Booty shorts are another staple of hip-hop dancing. How can you twerk if your booty is all camouflaged?
Lyrical dance has different wardrobe. The support is still there, but there are more flowing lines to the clothing, especially for women.
Don't Forget the Shoes
Dance Shoes are always important for your workout, and they are just as important, and possibly more specialized, for dance. Men and women alike often wear split shoes that offer full support at the same time as providing maximum flexibility. Some women even prefer half-shoes, if they are doing a lot of turning or pirouettes.
Besides specialized shoes, there are often braces and reinforcements for your feet to reduce impact from more strenuous steps. Half-wraps and cross-wraps help support arches and reinforce the foot for just about every genre of dance. And of course, for the performance, simply wearing dress shoes won't work. The specialized construction and materials of dance shoes means you can find a perfect fit that will provide the right amount of traction on the dance floor, regardless of the type of dance you are performing.
What is Your Style?
Whatever your style is, there is a style of dance and dancewear at Weston Dancewear that gives you the opportunity to express yourself. Whether you want the shimmy-shake of flapper dresses and the frenetic motions that accompany them, or the smooth, classic lines of ballroom dancing, you can get plenty of exercise for your body and for your fashion sense with appropriate dancewear.