We hear, all the time, about "Mother's Day Out" and "Mother/Daughter Day" but what about "Mother/Son Day?" That's right, when to mums get to spend time just with their sons? Well, maybe the reason is that most mums and daughters like to shop, while most guys don't. Often, the sons are more action oriented. So, what are some great activities for mother and son who just want to spend some time together?

Try Surfing
Cornwall has some of the best beaches and surfing in the UK. Surf schools abound along the coast, and you can take surfing lessons that include all of the gear. You don't have to "hang ten" to enjoy a day on the water – just paddling out to the waves and gripping the board with ten fingers can give you a sense of elation, and make for a quality day with your son.
Paddle Boarding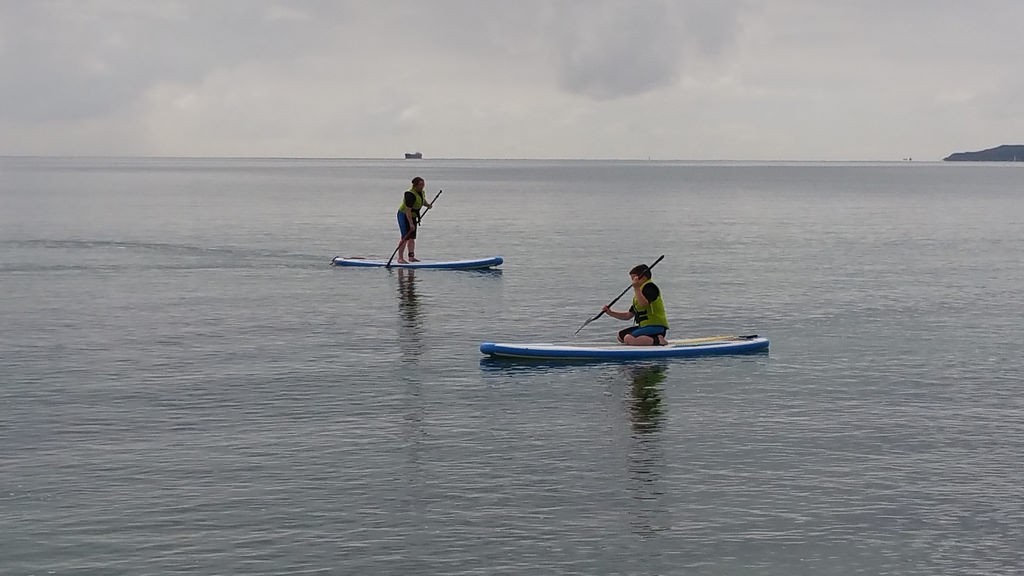 Along a similar vein is paddle boarding in Cornwall. All you have to do here is stand on a paddleboard, and you can explore inlets and caves all day long. Your instructor will provide you with a super wide surfboard, and you can rent any other gear you need. If you have any level of fitness at all, you can do this. In fact, you may just find that this is your newest favorite sport and/or exercise! Your son will love it, too. Get away from crowds on a paddleboard, and take in the beautiful views along the beaches.
Movie Marathon
For a more sedentary activity, consider a movie marathon day. This is especially fun for those mothers and sons who share the same interests. For example, my son and I recently had an "X Files" marathon in preparation for the new season coming up in a few months. Go buy movie theatre popcorn, turn down the air conditioning (it's always cold in movie theatres), and enjoy the show with your favorite beau!
Go Fly a Kite
You can get a couple of cheap fighting kites and have some of the best fun, ever. Fighting kites have two strings so that you can steer them. You and your son can have great fun with a simple idea and a park.
Arts and Crafts
There are a number of ways to get out of the house with your son and have a craft day. Business have sprung up that allow you to come into the store and paint ceramics or paint a picture based on a pattern. This can be a great way to spend time and have something to show for it. Perhaps you and your son can decorate coffee mugs for each other. I glazed a mug for my son that he would recognize as his own, and it virtually eliminated the plethora of drinking glasses on the counter – he knew which one was his, and that took care of it!
These ideas range from athletic to fairly sedentary, but every one of them will give you special time with your son.