Going on holiday with your child carries a lot of expectations with it, both for you and for your child. How can you plan a great holiday with your child without breaking the bank? Here are some ideas for you.
Glamping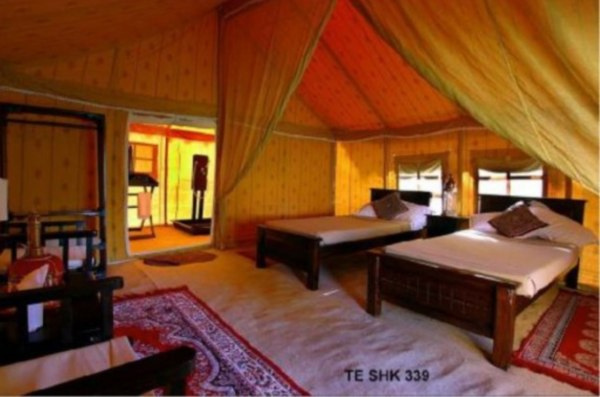 Most kids love the idea of camping, but the reality of it is often too harsh. Adults are usually under no delusions about camping, but will often go along. After all, it's cheaper than a hotel, and gives you a chance to spend time with your child.
Glamping is a great compromise. It's a combination of glamour and camping, and allows you to camp out without all the bugs and soggy sandwiches. It can provide you with a great, unique holiday that is much cheaper than traveling abroad. Luxury retreat accommodation is becoming much more popular these days. You can still camp out with your kiddo, but it is a lot more comfortable.
Parks
Most children love amusement parks, but they can be expensive. Marine Holiday Park, Talacre Beach, Ilfracombe Holiday Park, and Mullion all have specials throughout the year. The entertainment value is well worth it, and you don't have to travel overseas – another great savings.
Beaches
If you and your child enjoy the ocean, there are hundreds of incredible beaches in the UK. Colwell Bay on the Isle of Wight, or Filey in Yorkshire, both offer beach combing, surfing, fishing, and camping. Accommodations can be quite affordable, and close access to the beach makes for an easy holiday.
Boating
Renting a boat can be quite expensive. However, it is entirely possible to join a group and enjoy a boat tour. A day out on the boat can be memorable and fun.
Even more fun may be staying on a boat instead of renting a hotel. These can be some of the most comfortable accommodations, with Wifi and king sized beds. These floating B&Bs have their own kitchen, which saves you the expense of dining out all the time.
Lodges
If you and your child enjoy the woods and wildlife, you might like a stay in the Ivyleaf Combe Lodges in Bude, Cornwall, or in Thurston Manor in Dunbar. These comfortable lodgings offer easy access to hiking trails, fishing, and wildlife viewing. You can enjoy a hot tub or a kayak. Look for coupons and special offers throughout the year, because most of these places, and more, will offer discounts.
Save Money
Regardless of where you spend your holiday, you can save money with a few careful precautions. For example, don't be afraid to bargain for a discount. Often, the hotel will have empty rooms that need filling, and they will offer an extra night's stay at a discount.
Another way to save money is to book at the very end of the summer break. You can also do price comparisons, if you are careful to make sure the quote does not leave off vital services.
You and your child can enjoy a great holiday without breaking the bank. Check into some of these destinations, and see if one is a good fit.